Selection of Education work and Commissions
2014
Philip Morant School – Snakes and Ladders commission and workshops
The game of Snakes and Ladders has its origins in India where a similar game was used for religious instruction in Hindu teaching. The 100 squares represent a lifetime, each square being 1 year. Good and bad behaviours are illustrated and dispersed throughout the board, the aim being to avoid the Snakes and aim for the Ladders. Many editions have been made over the years, reflecting positive and negative actions alongside their consequences.
This version of Snakes and Ladders was devised to address issues of bullying and its consequences,and a group of pupils from Philip Morant School were selected to explore this concept.
The central board is a commissioned element created by Alison Stockmarr and made with old book covers and book illustrations. The surrounding blocks are individual collaged artworks made by KS4 Art Textile students. Pertinent social issues were chosen by each participant and, using magazine articles, collaged responses were created to reflect contemporary issues of importance to them. These were in turn transferred onto fabric with iron-on printing techniques. The piece of work is on permanent display at the school and is used in conjunction with PSHE lessons.
2013
'Antique Face Books' is a project for The University of Cambridge Museums partnered with young carers at The Museum of Archaeology and Anthropology, the Museum of Zoology and Kettle's Yard. The group aged between 7 and 16 years looked at the idea of collections and the ways in which we share them, past and present.
At the Museum of Archaeology and Anthropology we went behind the scenes, discovering how collectors such as Baron von Hügel used sketchbooks to note, draw and examine objects or behaviours that were of interest. These would often be shared with colleagues through letters and journal articles and not through social media, emails or 24 hour news channels as we might share our findings today. The young carers communicated their discoveries at the museum by creating mail art postcards which were sent to Kettle's Yard.
The young artists then worked on creating their own "new creatures and discoveries", making specimen labels for their imagined creatures as well as dressing up as explorers and collectors from the past and having photographs taken of themselves in their fictitious guises.
The final three days were spent at Kettle's Yard where we found out about Jim Ede and his art collection. The children then went on to make "Antique Face Book" profiles for the veteran collectors.
The photos taken of the children were used to create their own personal Face Books with imagined discoveries. The assemblages were brought together and installed into a cabinet of curiosities and put on public display at Kettle's Yard in a small exhibition entitled "A Blast from the Past".
The sketchbooks and artworks created during the week went towards an "Arts Award Explore" or "Bronze Arts Award" qualification.
For their Arts Award the group created a short video explaining why and how they created their artworks.
2012
Homeless Face Books
Street Angels was part of "Out in the Open", an umbrella title encompassing five projects with different groups of people who had current or recent experience of being homeless.
Commissioned by Colchester and Ipswich Museums in conjunction with the Esmee Fairbairn Foundation, the project was jointly delivered by Alison Stockmarr, visual artist, and Baden Prince, writer, and explored the attitudes and experiences of both service users and providers.
The fifteen homeless "Face Books" give a forum for participants" experiences, offering an alternative Facebook profile to the ones that we are more familiar with.
Photographs used in the artworks were taken by homeless people in earlier projects and all texts are direct quotes from participants.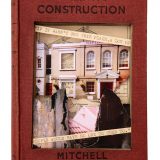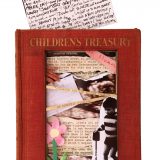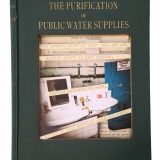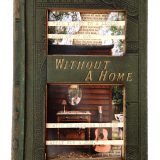 2011
'Life's Rich Tapestry', Women's Refuge Commission, Hollytrees Museum, Colchester
Learning Resource Boxes, Lexden Springs School, Colchester, Creative Partnerships
Puppet Theatre Workshops and Learning Resource, Saint Andrews Primary School, Colchester, Creative Partnerships
2010
Online Children's Game featuring Makedoandmend Suitcase for Firstsite Contemporary Art Gallery, Colchester
Suffragette Resource Boxes for Parliamentary Outreach Project in conjunction with Colchester and Ipswich Museums, and Essex Libraries' Touring Exhibition
Girl Guides Centenary Commemorative Artwork
Colchester Castle Park Rangers
Girl Guides and Brownies Commemorative Artwork, Hollytrees Museum, Colchester
'World War I' and 'English Civil War' Artwork/Educational Resource Boxes Commission, Northampton Museums and Galleries, (The ArCists)
2009
Foyer Installation and Learning Resource Boxes celebrating the History of North Primary School, Colchester, (The ArCists)
'Screen to Page' Puppet Learning Resource Cases, Burrsville Primary School, Clacton-on-Sea, Creative Partnerships
2008
'Art reflecting Citizenship' (ArC), Artist Residency, Commission and Group Exhibition, Firstsite, Colchester
2007
'Art reflecting Citizenship' (ArC), Firstsite, Colchester
'Blank Canvas', University of Essex
2006
Hands Around The Building Project in conjunction with 5 local Primary Schools, Firstsite New Site, Colchester
Art reflecting Citizenship (ArC) Exhibition, Firstsite, Colchester
2005
Colchester Connect Workshops and Exhibition, Firstsite, Colchester
Stage and Prop Design Workshops, St Marys Primary School, Ipswich
2004
Colchester Connect Workshops and Exhibition, Firstsite, Colchester
Colne Community Project Commission, Firstsite, Colchester'